---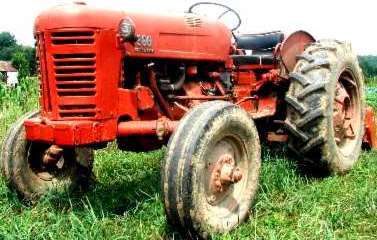 Community Supported Agriculture (CSA) is a response to the growing social and environmental problems of the modern food system. For farmers, CSA is designed to provide a more equitable return for their labor and investment while relieving them of the burden, uncertainty, and impersonality of conventional marketing. Unlike conventional agriculture, where the farmer bears the risks of weather, pests, and the marketplace alone, the entire farm community shares both bounty and scarcity. The costs of ecologically sound farming practices are factored in from the beginning and shared by the members. CSA also eliminates waste because the farm plans only to meet the needs of its members. By closely linking farms and consumers, CSA provides numerous opportunities for increased understanding among communities [from the book From Asparagus to Zucchini: A Guide to Farm-Fresh, Seasonal Produce by the Madison Area CSA Coalition.]
As a member of Wild Roots Farm CSA, you pay a fee early in the year and in return receive a weekly portion of the harvest throughout the growing season (about 20 weeks). As our food is harvested it is divided into shares and distributed to each of our four centrally located drop-off sites—Youngsville, Peekskill area, South Fallsburg and Middletown. The vegetables are harvested fresh that morning and packed in a reusable waxed bushel box along with a weekly newsletter.
As the season begins, we look forward to filling the boxes with lush spinach, lettuce, and spicy greens to go with the radishes, peas and green onions. Each week we add new and unique varieties of vegetables, harvested at the peak of ripeness. We choose cultivars that taste great and excel in our short growing season.
As the days get longer, we greet the baby beets, carrots, beans, broccoli, and cabbage. By August we are into tomatoes, cukes, and sweet corn. And by fall we find ourselves looking forward to earthy roots of potatoes, rutabagas and parsnips and the dark leafy greens of kale and collards!
Not only does joining a CSA allow you to eat seasonal, it allows you to eat truly fresh food, of home garden quality, before it loses flavor, vitamins and minerals. Your veggies are delivered to you the same day that they are picked!
As we work to enrich the soil with care and great awareness, we guarantee you will be able to taste the life in this food.
---